Meanwhile, According to Arirang News dated May 11th, 2017,
Prior to his talks with the leaders of China and Japan, President Moon Jae-in spoke with his U.S. counterpart, Donald Trump.
During those talks, President Trump suggested holding summit talks at the White House as soon as possible. With preparations already underway, attention focuses on what they will talk about as there is plenty to cover.
According to Arirang News, Connie Kim, The leaders of South Korea and the United States agreed on holding a bilateral summit as U.S. President Donald Trump called to congratulate South Korean President Moon Jae-in on his victory in Tuesday's election.
It's a much anticipated meeting as there are pending issues of great importance for both sides, especially on the security front due to North Korea's advancing nuclear ambitions. "I think there should be a more close coordination with President Trump first very quickly because his North Korea policy is already undergoing some important processes.
In order to have an important influence on the U.S. policy on North Korea there should be close coordination and dialogue with President Trump as soon as possible." President Moon, a liberal reformer, has advocated dialogue with North Korea and engagement with the regime, particularly on the economic front as the best method to achieve a denuclearized Korean peninsula.
Washington on the other hand is focused on maximizing pressure on Pyongyang while keeping the door open for credible talks on the denuclearization of the Korean peninsula. Another issue that needs ironing out is the THAAD deployment issue.
While the THAAD system became operational last week, ROK President Moon during his campaign said he would review the deployment of the controversial missile defense system.
On top of that, President Trump raised concerns over the cost of THAAD, as he was quoted saying that Seoul should pay a staggering one billion U.S. dollars for the system, Arirang News stated that a cost South Korea is not responsible for. Officials from South Korea's foreign ministry reportedly said they will soon start arranging a team of envoys to fly to Washington to discuss the details of the bilateral summit.
Arirang News also reported that President. Moon vows to do everything to build peace on Korean peninsula.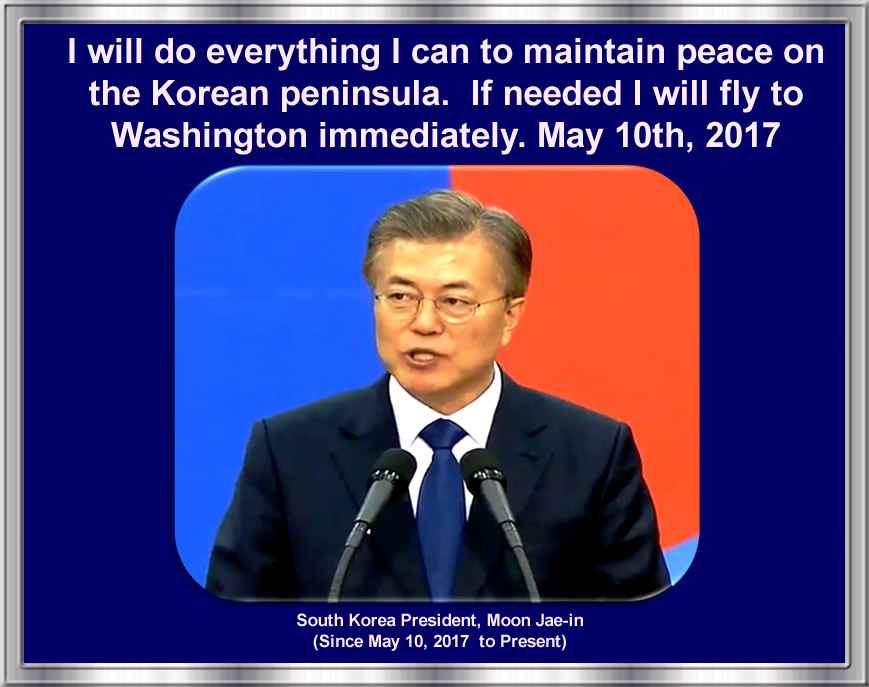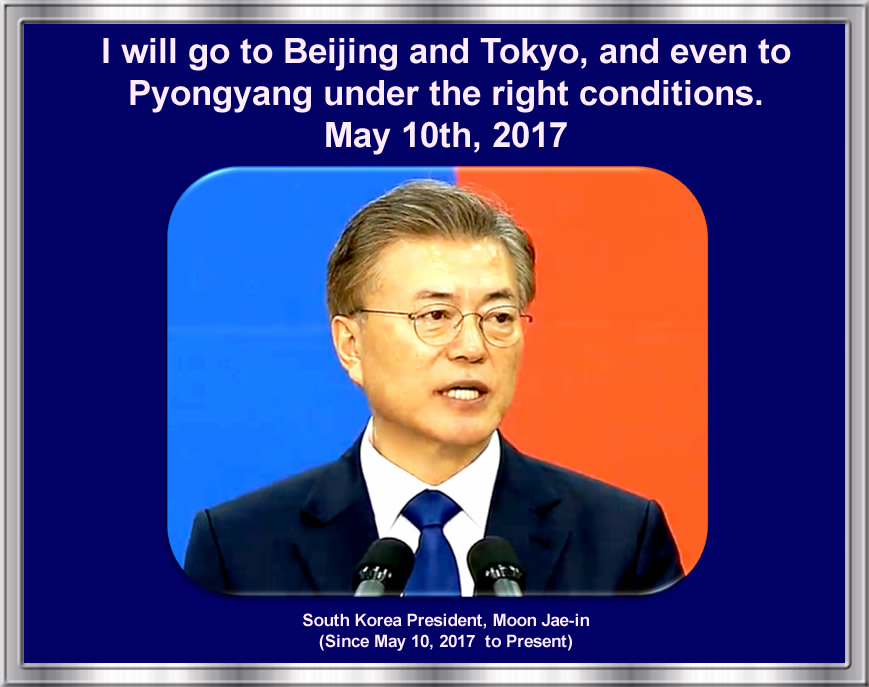 DPRK Critical Denuclearization
Sources and Ref: White House, Yahoo, AP,Fox News,Wikipedia, Daily News, Aljazeera, WSJ Live, Arirang News, Defense Update, Youtube, Real Thing TV

catch4all.com, Sandra Englund, February 11th, 2017
Boeing Outlook 2015 to 2034

Catch4all.com is proud to provide positive websites for the communities and for
the positive viewers from all over the world.....
Thank you for visiting Catch4all.com. Please be sure bookmark our site.
Since 1999 ©Catch4all.com. All rights reserved.